Macht Medical Group is a distinctive family owned medical practice providing service in Baltimore city for over 40 years. Dr. Macht and Harbor Physical Therapy are located in Baltimore city near Historic Federal Hill, the Inner Harbor, and Otterbein. We are known throughout Baltimore for providing quality care and excellent customer services. In 2006, Macht Medical Group added Harbor Physical Therapy, operated by Amanda Macht, D.P.T. Macht Medical Group is proud to represent three generations of top notch medical professionals to the Baltimore city community.
Introducing Wellness Services at Harbor Physical Therapy
Wellness services at Harbor Physical Therapy that are being offered include:
Physical Therapy LEAD Personal Training
Running Assessments
Therapeutic Massage
Visit Wellness Services to learn more about our services being offered. To schedule a wellness appointment, call (443) 524-0442.
Healthy Physical Therapy Tips Blog
To promote wellness, Dr. Amanda provides tips to achieve a more healthy lifestyle. To view Dr. Amanda's blog, please visit Healthy PT Tips Blog. Be sure to check back often as these tips are frequently updated.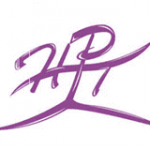 Contact Us
Dr. Robert Macht
410-727-3615
Harbor Physical Therapy
443-524-0442
R&A Radiology
410-727-5856
For inquiries or assistance, please e-mail info@machtmedicalgroup.com
Location
Harbor Court Office Building
575 South Charles Street, Suite 200/201
Baltimore, MD 21201
Site Search
Please feel free to search our website for the latest blog information. Simply type your question below and leave the searching to us!
Loading