Plantar fasciitis is the most common cause of heel pain, particularly in individuals 40-60 years of age. It is typically worst when taking the first few steps in the morning, after sitting for long periods of time, or after prolonged walking.
Try decreasing these symptoms at home by following these steps:
Rest: try to modify or limit the activities that are causing your heel pain such as prolonged walking or athletic activities.
Ice: Rolling your foot over a cold or frozen water bottle for about 15 minutes at a time can help decrease pain. Perform this 3-4 times a day.
Exercise: Plantar fasciitis is commonly associated with tight calf muscles. There are two muscles in your calf, the gastrocnemius and the soleus, that can contribute to heel pain. Try performing these stretches and strengthening exercises at home to help decrease pain.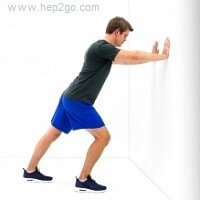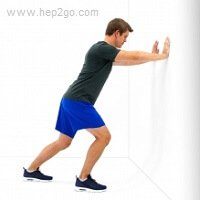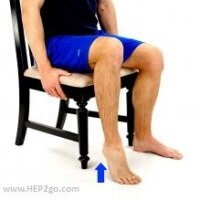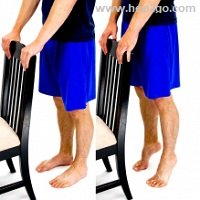 If symptoms do not improve at home, be sure to contact your physician or physical therapist. Always check with your physician prior to beginning a new exercise routine to ensure it is safe for you.
Written by:
Dr. Holly Hibbard
Staff Physical Therapist at HPT